ZACH WAITS
BS Degree, CELTA postgraduate qualification, TEFL/TESL/TESOL Certificate, 3 years teaching in China working in both public and private sectors, Teach undergraduates (English and non-English majors) speaking, listening, and the society and culture of major English-Speaking countries. Taught the receptive skills of reading and listening and productive skills of speaking and writing to students between the ages of 14 and 50.
---
ANDY DONALDSON
BA (Hons) Degree 2:1, CELTA postgraduate qualification , Zhejiang Government West Lake Certificate and Gold Medal, with 39 semesters teaching undergraduates and postgraduates in China plus summer work for International language schools teaching primary and middle school students. Taught Oral English, Speaking & Listening, Culture of English Speaking Countries, Newspapers, IELTS, Writing and judged a variety of CCTV and City speech contests. Holds HSK 3 Chinese Language qualification.
---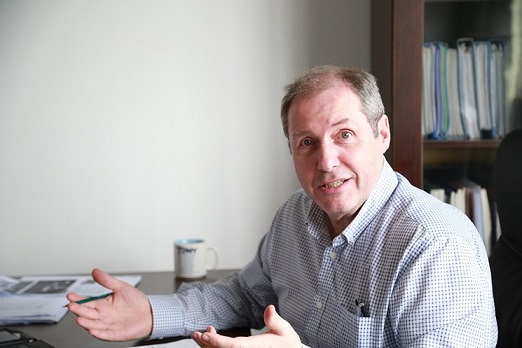 TONY MEENAGHAN
MA Degree, 2 postgraduate diplomas (1 Business Research 2 Industrial Management), Zhejiang Government's West Lake Certificate and Gold Medal, with 21 semesters in China, covering 5612 teaching hours in English to a mix of 4448 undergraduate, postgraduate and doctoral students learning Oral, listening, writing, reading, newspapers, business English, IELTs, cross-cultural HRM and strategic management, PLUS other specialist teacher training courses on behalf of ZJUT and the Provincial government". Judged a variety of CCTV and Fly speech contests, Was China Operations Manager for University of New Brunswick for 18 months covering all operational activity in 5 cities, including directly managing 11 foreign teachers. Done extensive teaching to Chinese blue chip companies.
---
---
---
---
东野浩岳
修士(言語教育)、学士(国際経済)。日本消防本部認定救急インストラクター。
2007~2014・2015~2016年度、浙江工業大学之江学院外国語学院日本語科にて指導を行う。
主な研究項目は外国語教育・言語教授法
初級・中級会話、発音、日本概況(地理歴史政治)、風俗習慣、新聞選読、聴解、卒業論文指導などを担当。
硕士(语言教育),(学士)国际经济。日本消防本部认定救命教练员资格。
2007‐2013.2014-2015学期, 在浙江工業大学之江学院外国語学院日语专业教学。
主要的研究项目是外语教育、语言教育学
教授初级・中级会话,发音,日本概况(日本地理历史政治),风俗习惯,新聞選読,聴解,毕业论文和日语一级、二级考试辅导课指导。